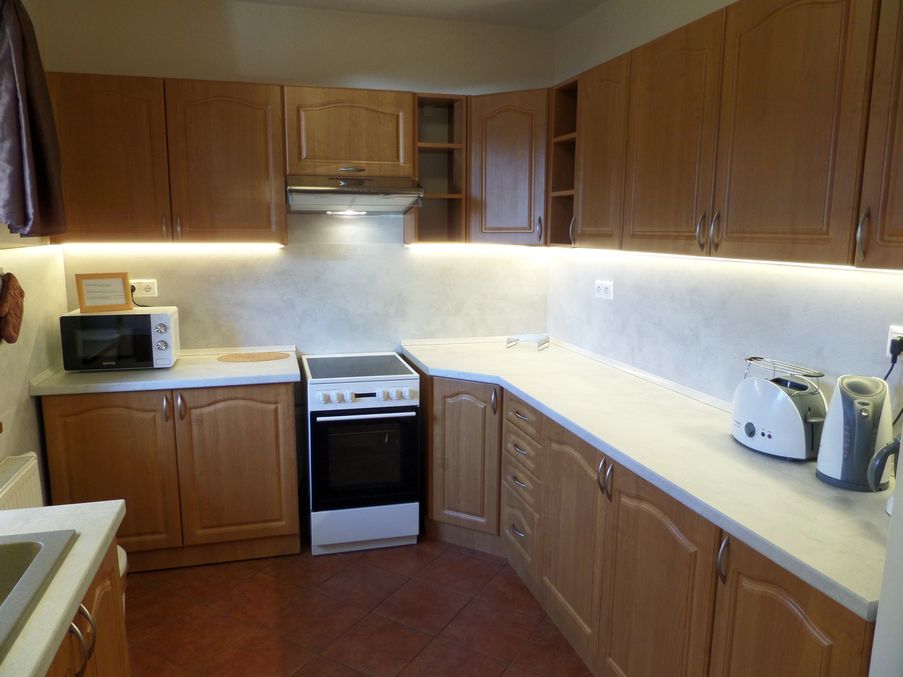 Kitchen:
More and more people prefer cooking their own meals for various reasons.
There is a shared fully equipped kitchen available for the guests of the private holiday house JASMÍN** .
Dining room: 
Whether you decide to cook your own meal or order a takeaway meal, you can enjoy it in the dining room. Each room has got its own table in the dining room.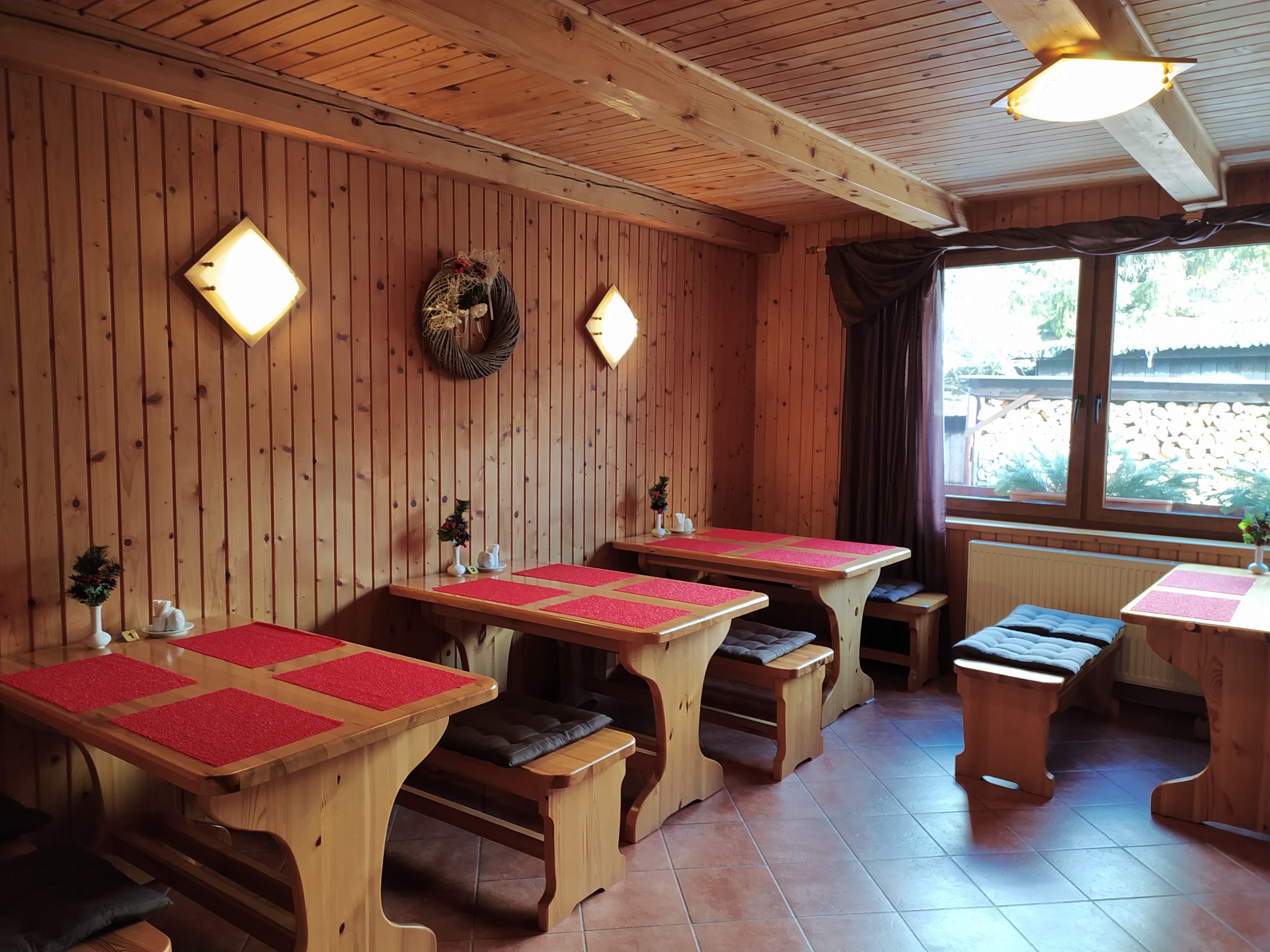 Finnish sauna:
Have you returned from a hike, skiing or there isn´t very nice weather that day?
A Finnish sauna will definitely be great for you and there will be only you and no other people. The sauna is for maximum 5 people.
Price 8 € per person per hour (minimum time 1 hour, minimum number of people 2).
More people and longer stays, negotiated price.
You can agree the time of your sauna stay with the host on the given day by 7 p.m. at the latest!
The sauna operates until 10 p.m.!
When booking 5 nights in the winter season ( from 2 January to 31 March ) 1 x SAUNA FREE OF CHARGE.
Are you a wellness lover and would like to enjoy thermal water in AquaCity Poprad ?
The guests of private holiday house JASMÍN** get a 20% discount on the admission fee with the discount card which can be borrowed from the host. 
Garden
During summer months the outdoor grill facility (BBQ) can be used.
By mutual agreement we will gladly prepare the fire and everything necessary for you.